It will be an Ecomondo of novelties that of Gerotto Federico Srl, a company based in Padua that, thanks to its three business units – Gerotto Robotics, Gerotto Solutions and Gerotto Trucks – develops solutions to make cleaning, reclamation and excavation operations in construction sites, industries and infrastructures, in Italy and around the world, increasingly efficient, safe and productive.
The company will exhibit 4 radio-controlled robots dedicated to the suction of materials in confined spaces and ATEX. On stand C1 502 there will be the underwater robot The Bull, with an on-board pump, and the GATTO digger, dedicated to the world of rubble removal; two are instead the robots most suitable for reclamation and cleaning operations in industries: the Lombrico SP, a patent pending model presented in Italy for the first time at Rimini and built with a single-screw pump on board, and the Lombrico XXS, with reduced dimensions for passing inside pipelines and narrow manholes. 
Stand C6.106-204 will be dedicated to the trucks that the Italian company distributes in Italy. A new RSP suction excavator model and the Amphitec industrial vacuum cleaner will be on display in Rimini. Thanks to the partnership with these two companies, Gerotto confirms itself as an Italian reference point for industrial remediation, waste management and rubble suction companies.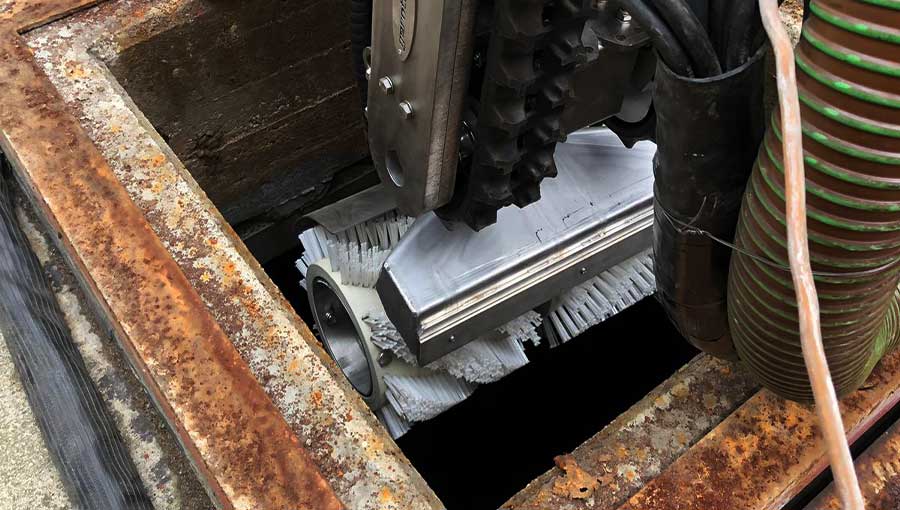 Best solutions for industrial maintenance, cleaning of storage tanks, pipelines, confined spaces, Atex zones and underwater environments.
Subscribe to the newsletter to stay updated on the latest news