Values
What drives our daily work is your safety, always.
Since its foundation, Gerotto has always researched, built and developed tools and working methods to anticipate the new challenges of construction and industry.
Today, the company brings together three different and complementary Business Units: a multidisciplinary know-how for an articulated and complete offer of products and services in material extraction and maintenance of infrastructures and utilities.
Gerotto Robotics designs, manufactures and sells worldwide industrial and tank cleaning robots.
Gerotto Trucks markets RSP suction excavators and Amphitec industrial vacuum cleaners in Italy.
Gerotto Solutions deals with industrial cleaning and the construction and maintenance of underground utilities.
Innovation First
A no-stop innovative approach
The in-house R&D team plays a central role in taking the technological challenges of the industrial world and transforming them into concrete and effective solutions. This approach has allowed us to be among the pioneers in the world of no-man entry robotics to remove people from dangerous spaces and increase the safety of industrial cleaning work.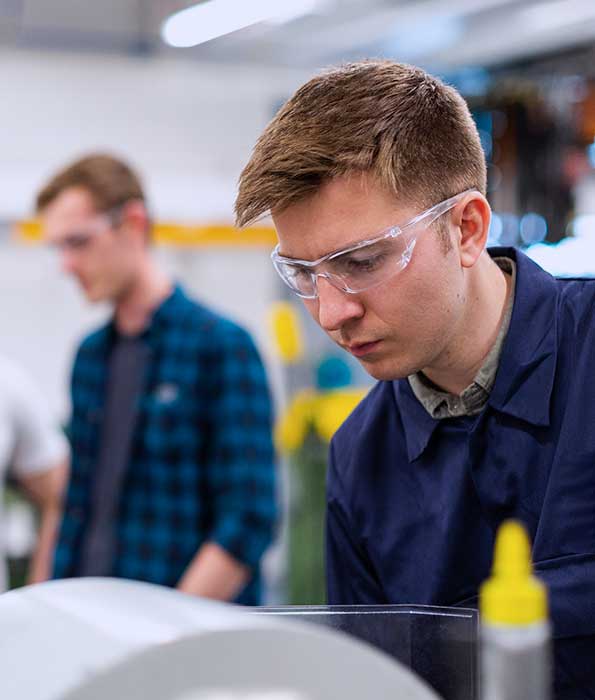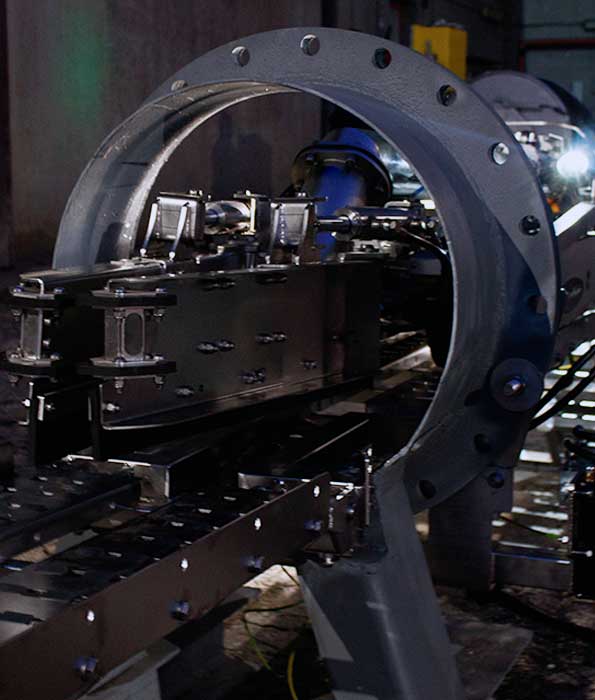 Entering narrow, dark, often underground spaces at risk of explosion or landslide is not an ideal working condition. Gerotto has understood this and made it its mission, identifying it in a slogan at the basis of every company choice: no more risk. This is how the mini excavator robots were born and continue to evolve, the company's flagship products used in remediation work, excavation, natural disasters and in areas at risk of explosion (ATEX zones).
People as the basis for growth
Construction and industry are undergoing constant evolution, accelerated by increasing digitisation and automation. Transversal skills are therefore needed both to design new solutions and to operate in the field. Gerotto can count on a team of professionals with figures who are excellences and points of reference, nationally and internationally, for the world of material extraction, trenchless techniques and construction. With an average age of less than 30 years, Gerotto is a dynamic company in continuous acceleration, which has made the synergy between its three Business Units a distinctive value.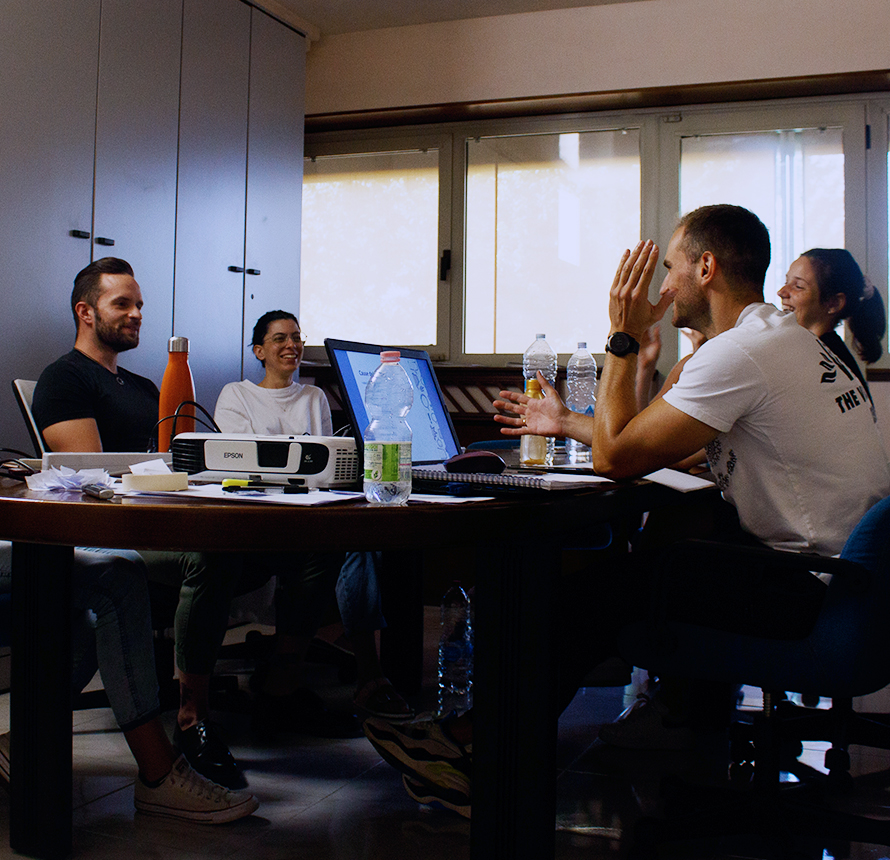 1966
Federico Gerotto founded the artisan earthworks and earthmoving company.
1993
The company changed to Gerotto Federico S.r.l. and established itself on the market for its modern tools used in the production of its work.
2000
Gerotto Federico S.r.l. becomes the exclusive representative for Italy of RSP GmbH, for the sale and rental of Suction Excavators.
2002
It is the year of the creation of the first Robot Mini Excavators: GATTO, LOMBRICO and BRUCO are born. Gerotto participates with its Robot Mini Excavators and the Modular Suction Excavator in the Leonardo Project, an operation to clean the Terrai canals in Venice.
2006
Italy's first amphibious excavator, the LEM, a patented system for cleaning canals, ditches and marshy areas, was built.
2008-2010
New prototypes are introduced to extend the capabilities of the Suction Excavators (Lavaspyra, Quadra, Mobile Suction Baggers).
2012-2013
A radio-controlled version of some Mini-Excavator robots is created. At the same time, the first ATEX-certified products are created, for work in explosion-hazardous areas.
2013
Gerotto Federico S.r.l.'s sales network expands abroad with its first contact in Chile. From then on, the distributors of Mini Excavator robots multiply all over the world.
2014
To complete the ATEX equipment, certified video cameras and lights are integrated to carry out video inspections in hazardous areas. Production of Mini-Excavator robots with E-Track technology for work in confined spaces begins.
2015
Given the ever-increasing demand for services and robots, Gerotto further expanded the company's Sales and Research and Development departments.
2016-2018
Gerotto Federico S.r.l. developed a new solution for cleaning tanks in conditions dangerous to humans, which it called Tank Cleaner. In the following years, it constantly enhances its capabilities.
2019
Thanks to the meticulous work of the R&D department, Gerotto is launching the new ROV (Remotely Operated Vehicle) The Bull and Mini Bull designed to remove debris in underwater environments.
2022
Gerotto becomes the exclusive distributor for Italy of the Dutch brand Amphitec specialising in industrial vacuum cleaners and vacuum pump technology.
2023
Gerotto evolves and innovates its brand with a new logo and image that consolidates its position in its target markets.
Subscribe to the newsletter to stay updated on the latest news