Teams and vehicles for construction work on infrastructure and industrial cleaning
A problem solver for construction and industry
Whether it is a planned maintenance operation or an emergency, Gerotto Solutions is a team of specialised technicians and workers capable of analysing requirements, drawing up an intervention plan and taking decisive action. The company's decades of experience in construction, industrial and environmental remediation enable it to tackle any challenge with an innovative and proactive approach.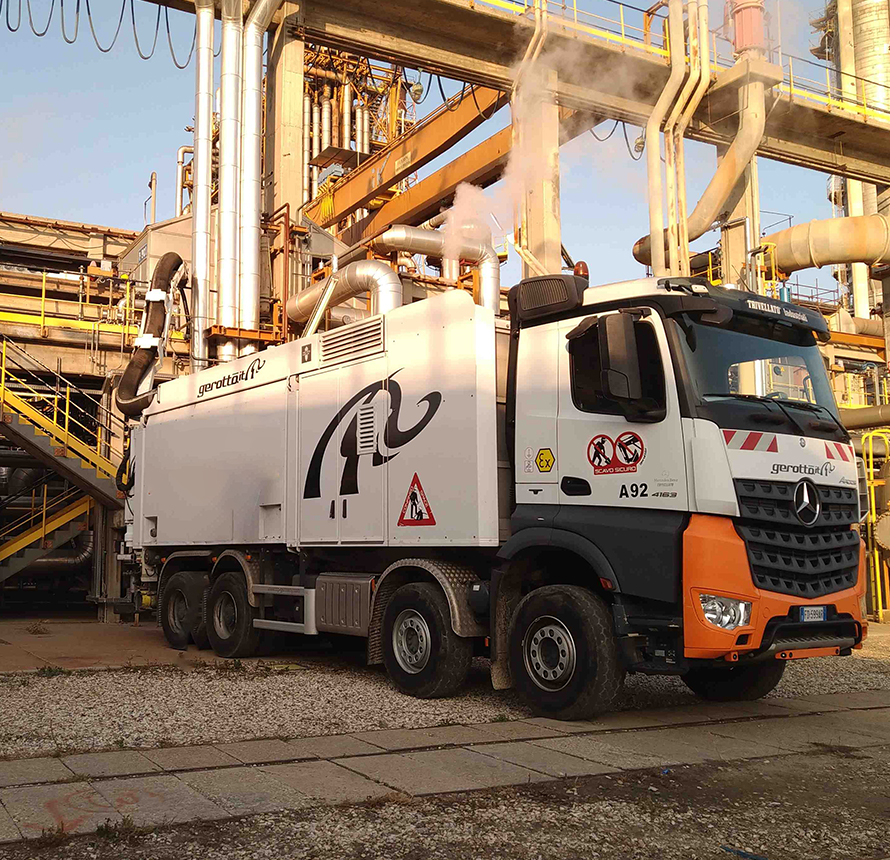 The technologies
Pneumatic suction: with ventilator and vacuum pump
RSP and Amphitec vehicles are based on different technologies that ensure great performance. The suction excavators, in fact, use air generated by powerful turbines as a vector; the vacuum trucks, on the other hand, work with a vacuum pump. Two alternative solutions for a complete and versatile fleet.
Power and versatility to work on site
Gerotto's suction excavator and vacuum truck models vary in size, power and scope of application. Identifying the most correct technology, thanks to the consultancy service, is the first step to fully exploit the features of each vehicle.
Applicazioni
Know-how and experience since 1966
Gerotto Solutions offers maintenance services for industrial plants, thanks to material extraction technologies and a proven team of experts. In addition, Gerotto Solutions works with municipalities, multi-utilities and water utilities for the construction and maintenance of sewers, roads, infrastructure and sub-services.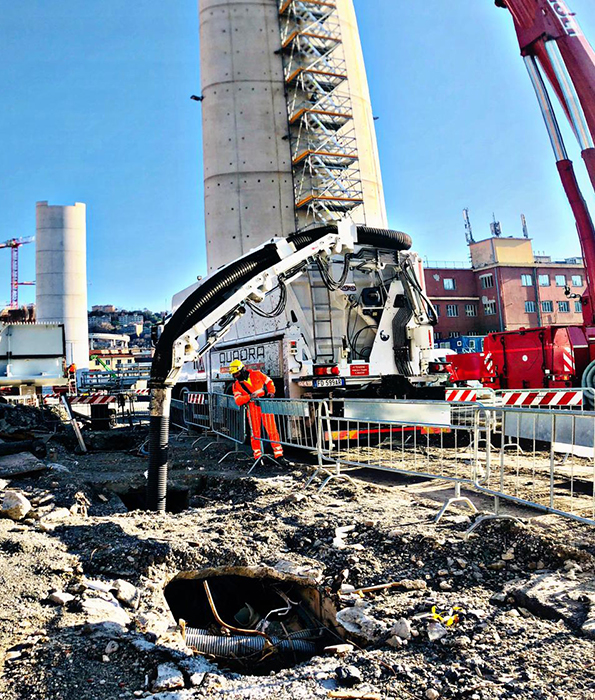 Application fields
Mini-excavator robots are designed from the specific characteristics of the location in which they are to operate.
Starting from the specific characteristics of the place where it will be necessary to operate, so that each problem is addressed in the most suitable way and with the most appropriate means.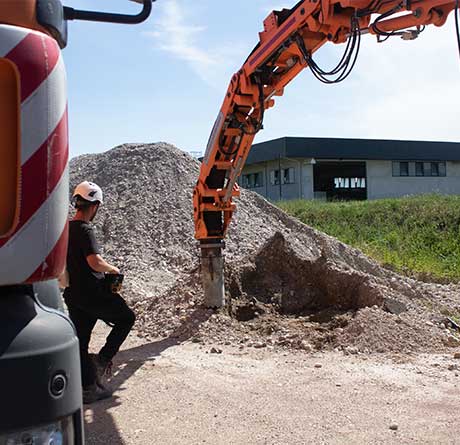 Always close to your needs
Gerotto Solutions operates throughout Italy to ensure maximum business continuity for companies and multi-utilities.
Subscribe to the newsletter to stay updated on the latest news