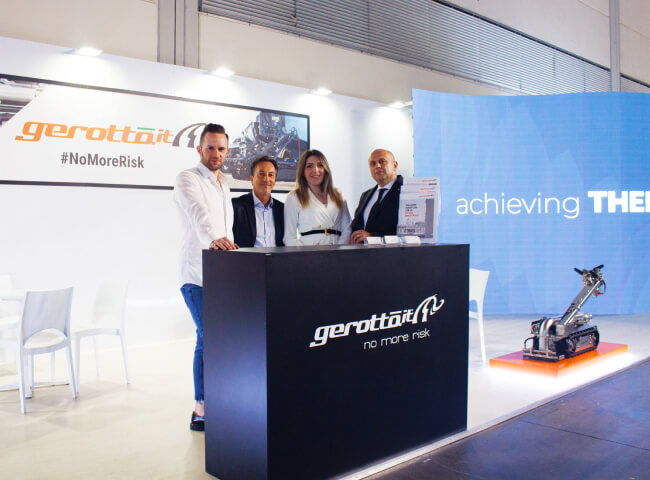 Three booths to discover Gerotto technologies: mini robots, suction excavators and industrial vacuum cleaners
The 2022 edition of Ecomondo will see the Gerotto company offer the Italian and European market an even more complete range for industrial and civil maintenance. Always at the forefront in proposing innovative technologies, the company will be present in three exhibition spaces:
C1.191 with robotic solutions to operate in maximum safety within confined spaces and ATEX environments.
C7.002 with RSP suction excavators.
C8 (outdoor area) where Amphitec industrial vacuum cleaners will be presented for the first time in Italy.
Gerotto robots: 4.0 innovation for industrial cleaning and building maintenance
Robotic 4.0 technologies are increasingly required to modernize and make maintenance operations in the industrial sector safer. Gerotto, since 2002, is among the pioneers in Europe of these solutions. At Ecomondo it will be present with two products that perfectly illustrate the versatility of robots. Two models on display: the Lombrico X FTC – developed for the cleaning of underground tanks with an access of 400 mm – and the Mini Bull – an underwater remote operated vehicle (ROV) capable of removing sandy deposits on tank bottoms.
Amphitec: simplicity and power for industrial vacuum cleaners
The Dutch company Amphitec is the latest entry in the fleet and Gerotto represents the company exclusively for Italy. These are latest generation vacuum trucks that allow to suck the material up to 300 meters away and relaunch it. Thanks to a study on the human-machine interface, these vehicles are intuitive to use and therefore ideal for operators of any level. Three Amphitec models for the Italian market: V-Force for suction, high pressure washing, transport and discharge of liquid substances, including dangerous ones; Vortex for the suction (even over 300 m) of soil and sludge in industrial areas and the re-throwing of gravel; the Flex Loader demountable model (also in the ADR version) for dust, sand, pebbles, ashes, mud, cement, steel grit, stones, phosphates, chemical liquids, ashes, calcium, oil, sewage.
Suction excavators: versatility for industry and construction
The suction excavator, available in different models, allows material to be sucked up to 150 m and a depth of 30 m. The double turbine, which generates an air flow of 42 000 m3 / h, is ideal for the suction of solid, liquid and muddy materials in industrial plants and utilities, pre-excavations, localization tests, excavation of traces for the positioning of pipes, shoring, uncovering of underground pipes.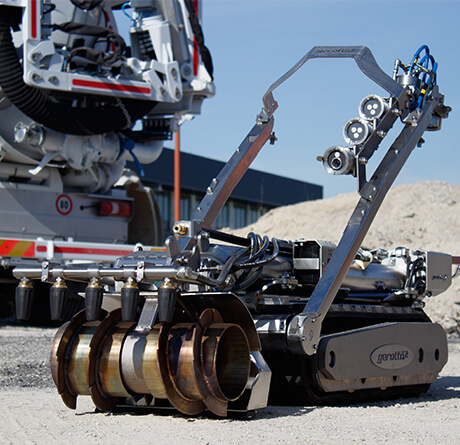 Best solutions for industrial maintenance, cleaning of storage tanks, pipelines, confined spaces, Atex zones and underwater environments.
Subscribe to the newsletter to stay updated on the latest news