The patent pending robot with an on-board screw pump was developed to remove sludge by means of an 80 [mm] / 3″ diameter pipe without the need of a suction excavator or industrial vacuum truck.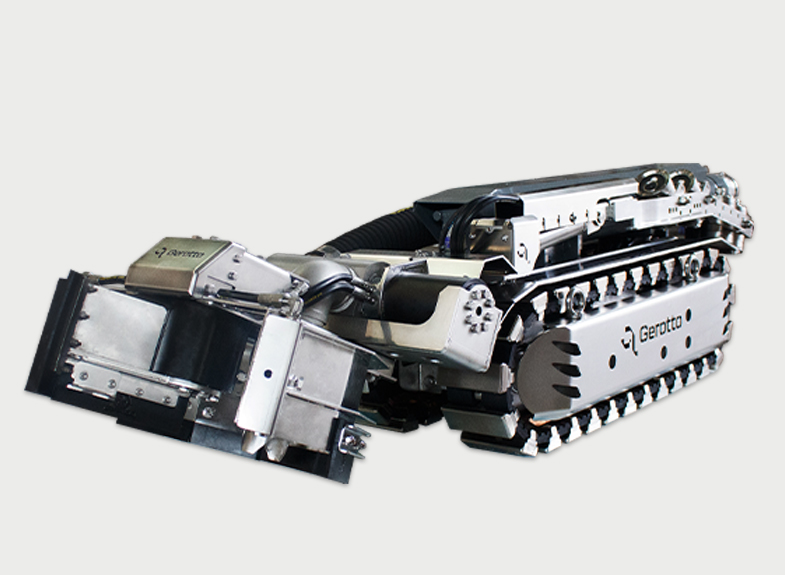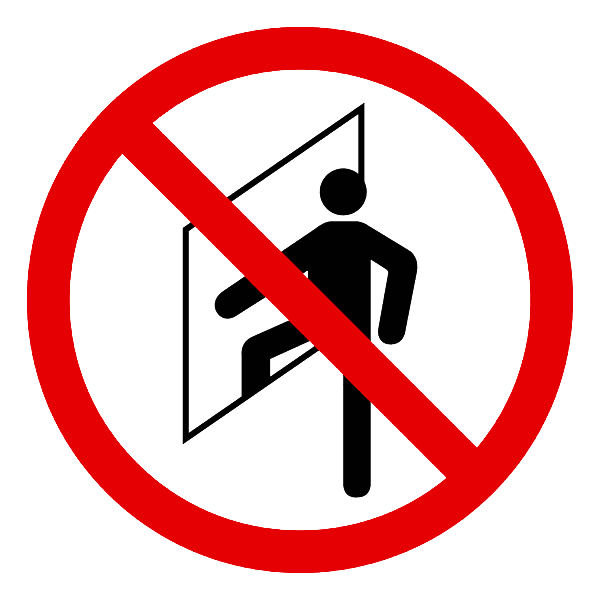 Confined spaces:can be used within confined or hazardous environments, where humans are not normally foreseen.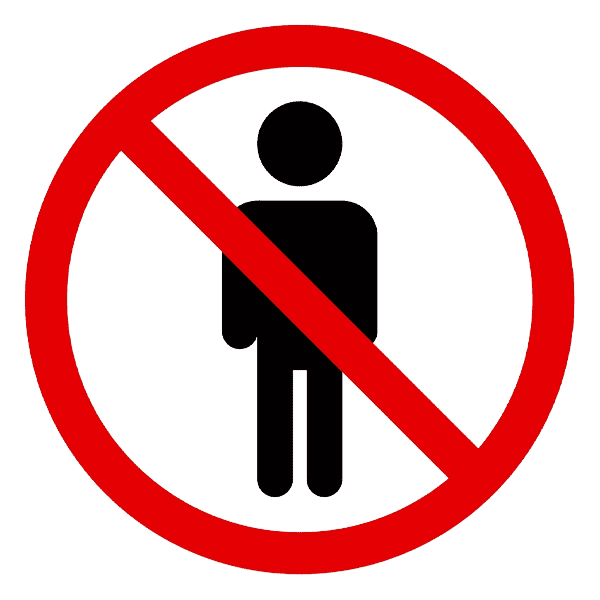 No man entry:the product can be used in areas so narrow that man cannot pass through.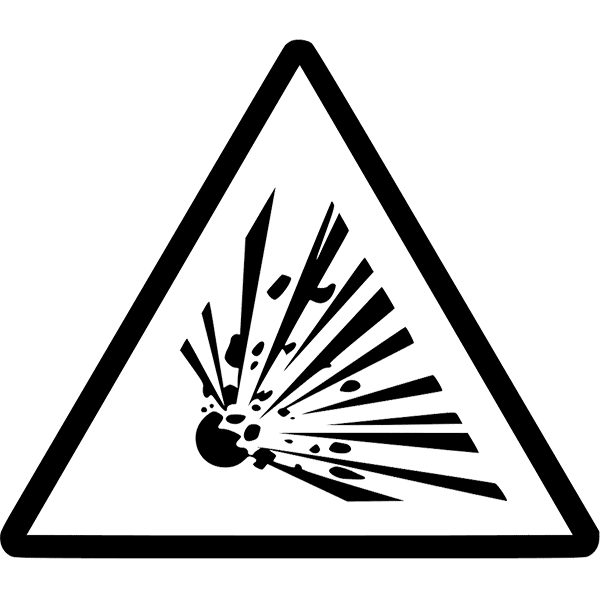 No man risk:the product does not cause explosions or toxic fumes in the working area.
Lombrico SP can pump very thick sludge without difficulty
The on-board screw pump has the capacity to pump material up to 10 [m3/h], with a pressure of up to 5 bar. A lever positioned on the front accessory has the fundamental function of conveying the material towards the suction pipe by means of an alternating cyclic movement at an angle of 300°. At the same time, jets of water fluidise the material to make pumping easier. Due to the high viscosity of the material, the suction pipe is continuously unclogged by a blade. The entire system can achieve up to 24 hours of continuous operation.
Screw Pump
Technology known to be capable of pumping dense sludge at high pressure
Front accessory
Fundamental for conveying the material towards the suction pipe
Flexible suction hose
A flexible suction hose allows the necessary deformation for the passage of a possible solid body
Compact dimensions
Il robot è compatto e robusto: riesce a passare per un passo d'uomo di 24" - 600 [mm]
Led lights Atex Zone 0
Led Atex Zone 0 LIL-2 (6W) certified for Atex categories M1, 1G, 1D
Atex Zone 0 Cameras
The KTi-7 Zone 0 Atex camera with IP69K level of protection
High-pressure nozzles
Adjustable nozzles to facilitate material disintegration
The solution that requires limited water use
Thanks to the high-pressure nozzles that are installed to dose the use of liquids, only a limited volume of water can be used.
The Lombrico SP therefore proves to be not only a very effective solution for the suction of sludge, but also a product that avoids the waste of such an important resource as water.
Lower cleaning costs.
High productivity and reduced downtime.
Camera and LED system certified Atex Zone 0.
No need to add large volumes of water.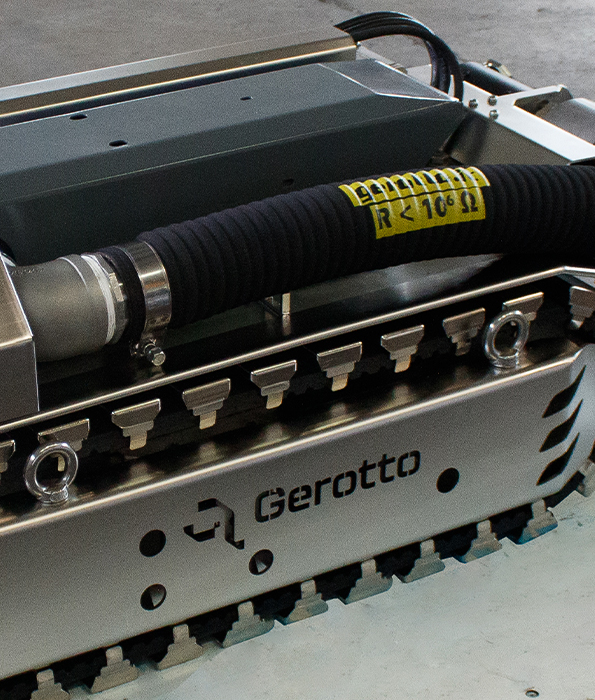 APPLICATIONS
Mini robots are designed focusing on the specific features of the job site
The Lombrico range consists of a series of robots designed specifically for heavy-duty industrial maintenance and cleaning work. The modularity of the system allows great flexibility in terms of control unit and power unit
Tailor-made configurations according to work area needs
A complete system consisting of a robot, an ATEX Zone 1 control unit and a hydraulic power unit, which can be combined together according to customer requirements.
Fill in the form to get in touch with our experts: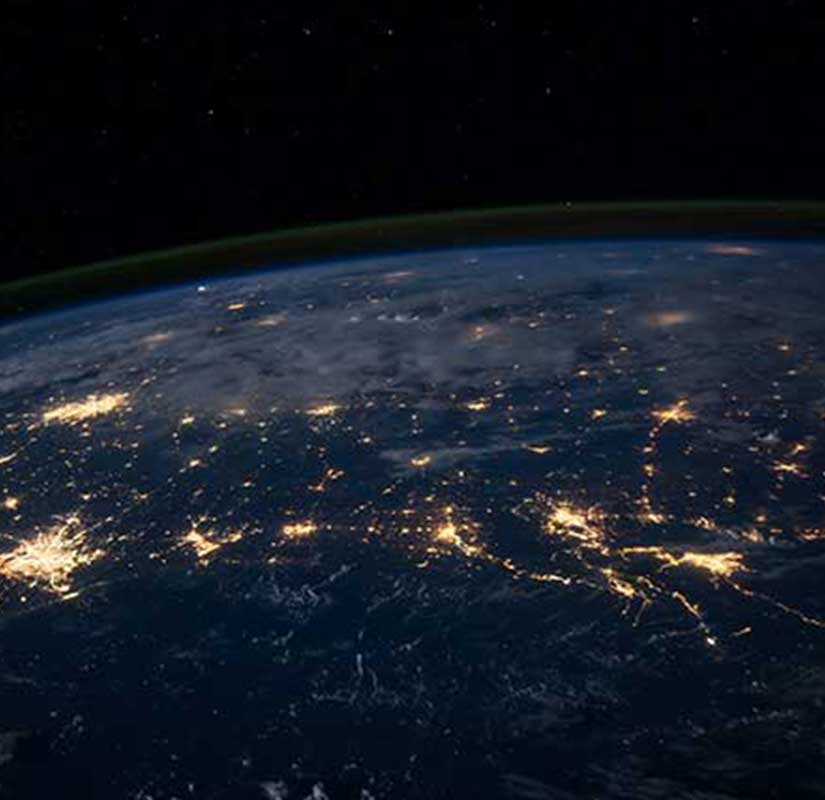 Distributori: Gerotto Robotics
Una rete capillare di
partner qualificati
per essere ancora più vicini alle tue esigenze.
Iscriviti alla newsletter per rimanere aggiornato sulle ultime novità