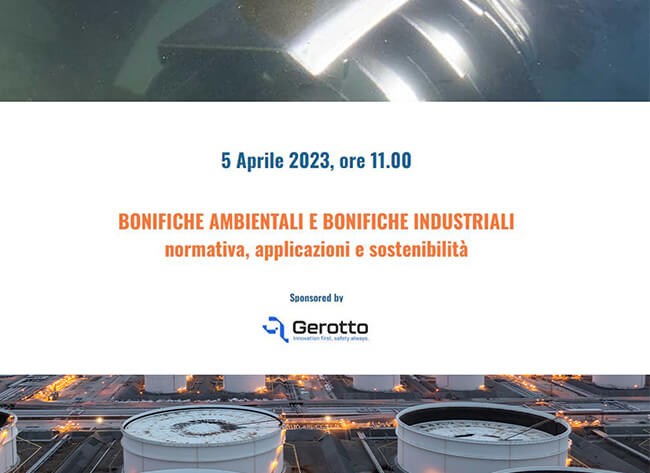 Using innovative, sustainable and safe technologies for operators has become essential for those working in industrial and environmental remediation.
Gerotto has for years been a reference point for the production and field application of state-of-the-art methods and products.
The webinar on 5 April at 11 a.m. organised by Industry Chemistry aims precisely to share our experience explaining the advantages of solutions to avoid direct operator intervention in potentially dangerous areas.
The themes covered will be:
– Removal of asbestos through dynamic confinement: the use of the Bagging Machine is the safest solution to avoid the emission of contaminated dust into the air for the remediation of soil and industrial dust.
– Sediment removal in confined spaces and underwater environments: radio-controlled robots are designed to ensure maximum safety on construction sites and remove people from dangerous environments – due to the presence of explosive or toxic gases – confined spaces or underwater environments.
This will be followed by a talk by Prof. Marco Petrangeli Papini, Professor of 'Chemical Plants' at the Department of Chemistry of the University of Rome 'Sapienza':
Sustainable processes for the remediation of groundwater contaminated by chlorinated solvents: from laboratory study to full-scale application.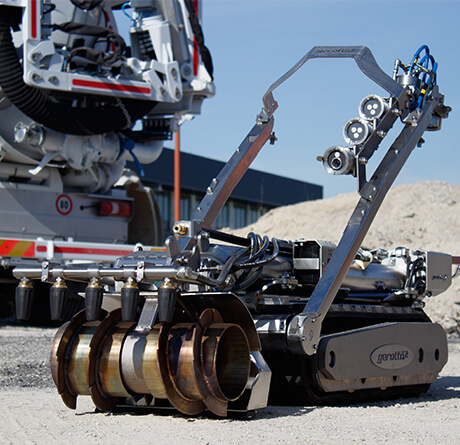 The best solutions for industrial maintenance, cleaning of storage tanks, pipelines, confined spaces, Atex zones and underwater environments.
Subscribe to the newsletter to stay updated on the latest news