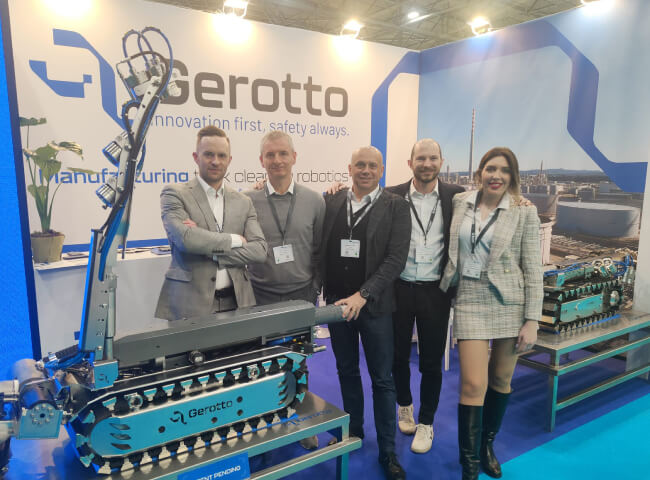 STOCEXPO 2023: TWO BOOTHS FOR GEROTTO'S TEAM

StocExpo, from the 14th to the 16th of March at Rotterdam Ahoy (The Netherlands), is now recognised as a key event for tank cleaning technologies and has become the main meeting point for manufacturers, contractors and plant owners.
What better opportunity to test and discover all the details of Gerotto's robotic technologies?
During this edition we will be present with two different booths.
🔵 STAND E5: THE LATEST INNOVATION IN INDUSTRIAL CLEANING
We have chosen StocExpo to showcase our latest innovation:
after months of research and testing, the R&D team has created a product that will surely bring innovation to the world of robotic cleaning in confined spaces.
Curious to know more?
Visit us at booth E5.

🔵 GEROTTO FEATURE AREA: TEST THE GEROTTO'S TANK CLEANING SYSTEM
Discover all the advantages of the safest and most effective tank cleaning system with the 2 x 10 foot containers just developed for our customer Ormonde.
The controls are designed to handle various models from the Gerotto Robotics range: one solution for different robots.
The system consists of:
✅ The robot Lombrico S Ex-0 for tank cleaning certified for ATEX zone 0 (Ex marking: II 1G Ex h IIB T4 Ga) equipped with bronze auger, high pressure nozzles and many other accessories.
✅ The Bull underwater ROV equipped with brush auger.
✅ The control room is developed to be located in ATEX zone 1.
✅ Hybrid power unit: electric or diesel.
The solution to simplify set-up on the job site.
Our team is looking forward to seeing you at the GEROTTO FEATURE AREA.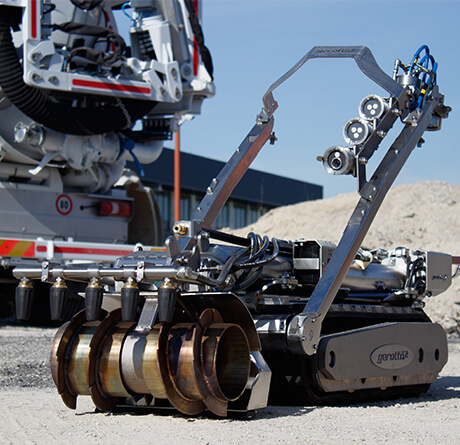 Best solutions for industrial maintenance, cleaning of storage tanks, pipelines, confined spaces, Atex zones and underwater environments.
Subscribe to the newsletter to stay updated on the latest news