Lombrico S is the robot that has launched Gerotto into the world of no-man entry solutions since 2002. Perfect for working on pipes, pipelines, tanks and mines, it is a reference in industrial cleaning at international level and is the choice of many contractors and asset owners.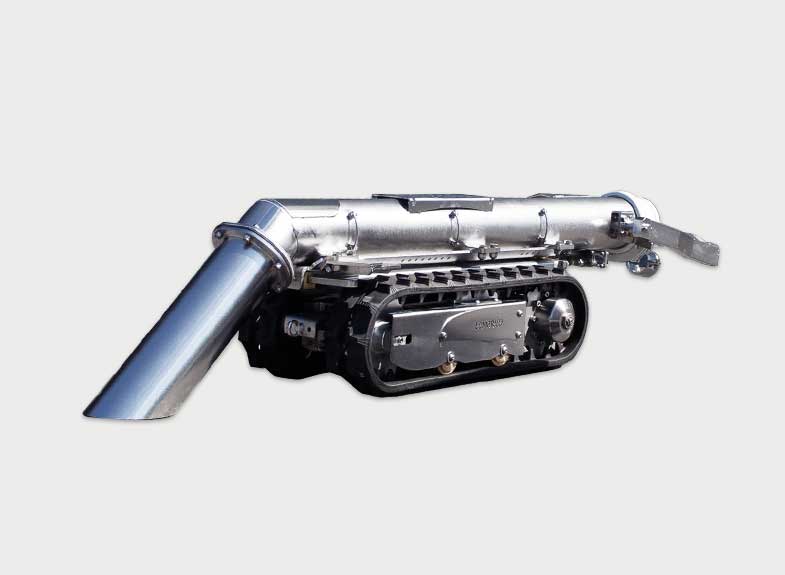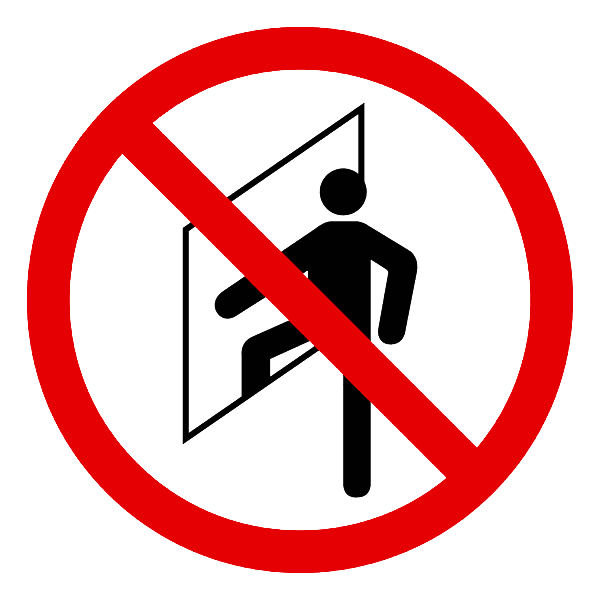 Confined spaces:can be used within confined or hazardous environments, where humans are not normally foreseen.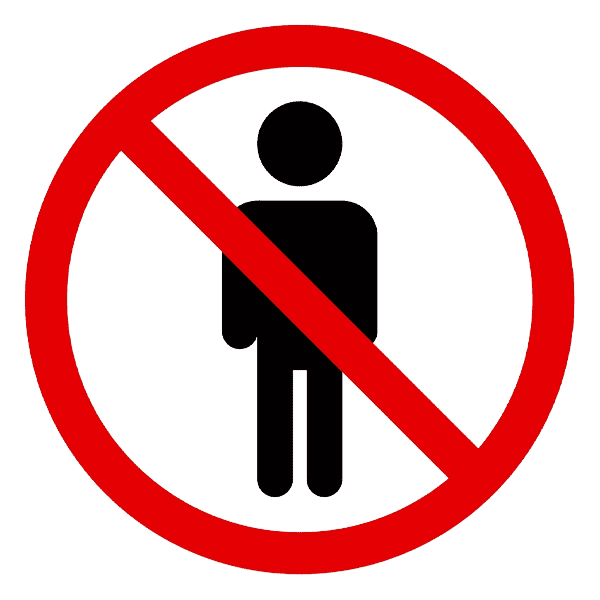 No man entry:the product can be used in areas so narrow that man cannot pass through.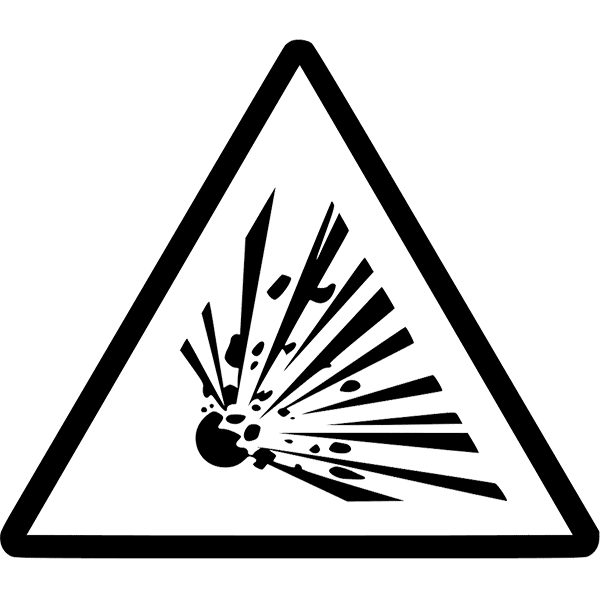 No man risk:the product does not cause explosions or toxic fumes in the working area.
20 years of constant innovation for a robot that has pioneered robotic vacuum technologies.
The Lombrico S has been designed and created to vacuum all types of sediments in pipelines, tunnels, tanks of various sizes, mines and spaces under conveyor belts, in combination with Suction Excavators and Industrial Vacuum Cleaners, with suction diameters from 80 mm to 250 mm.
Stainless steel construction
For extra strength and resistance
Movable suction pipe
Double cylinder for raising, lowering, turning left and right suction tube
ISO 16028 quick couplings
Plug&play system to connect the robot to the control unit
Suction hose Ø 80, 100, 150, 250 [mm]
Maximum compatibility with suction excavators and vacuum cleaners
High-pressure nozzles
Adjustable nozzles to facilitate material disintegration
Advantages for all those involved in vacuum work, from the operator to the end customer.
Designed in a modular way, it is now available with a wide range of optionals that broaden its use possibilities, making it extremely versatile.
The Lombrico S, created in 2002 under the name Lombrico di Venezia, is a ROV (remotely operated vehicle), equipped with a suction hose that connects to the suction unit
– positioning of operators in a safe area, thanks to remote controls.
– reduction of manual work with consequent limitation of possible human errors.
– excellent manoeuvrability of the vehicle, to reach even hard-to-reach places.
– reduction of suction time and cost cutting, as there is no need to stop the equipment for the Lombrico to work.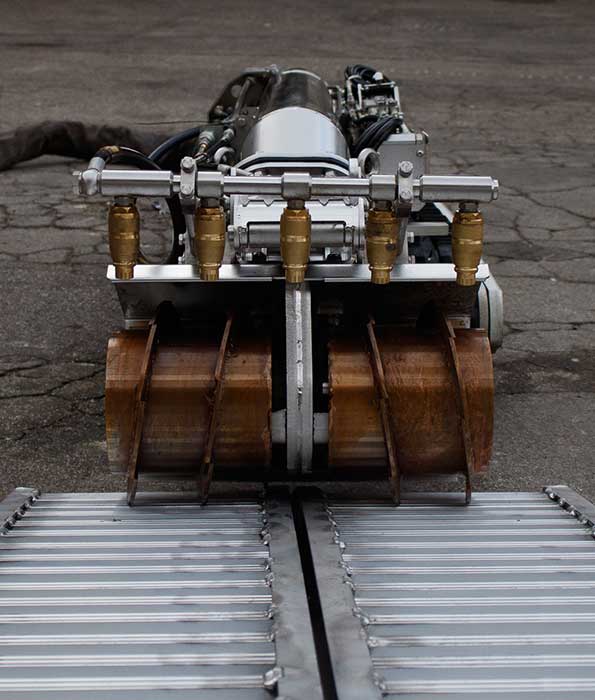 Applications
Versatile technologies for every purpose
The Lombrico range consists of a series of robots designed specifically for heavy-duty industrial maintenance and cleaning work. The modularity of the system allows great flexibility in terms of control unit and power unit.
Tailor-made configurations according to work area requirements
Lombrico is a complete, modular system consisting of several accessories, an ATEX Zone 1 control unit (Control Unit) and a hydraulic power unit (Power Unit), which can be combined together according to customer requirements.
Fill in the form to get in touch with our experts: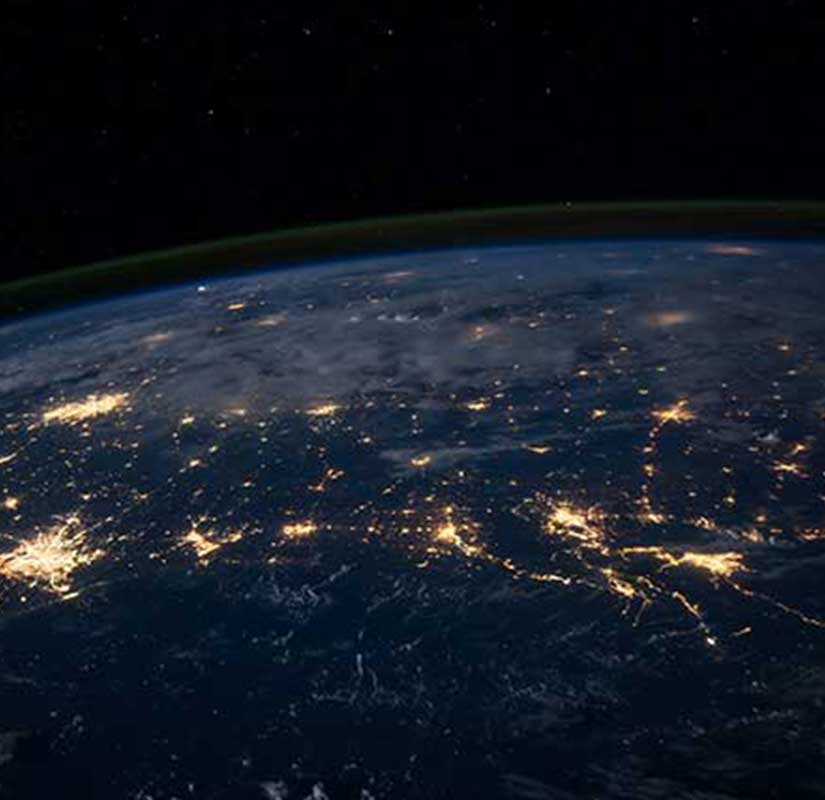 Distributors: Gerotto Robotics
An extensive network of
qualified partners
to be even closer to your needs.
Subscribe to the newsletter to stay updated on the latest news