The Lombrico XXS is an extremely compact robot that can work in the industrial environment within 450 [mm] manholes. Thanks to its umbilical of different lengths, it can be connected to suction excavators and can be operated remotely or with a manual distributor.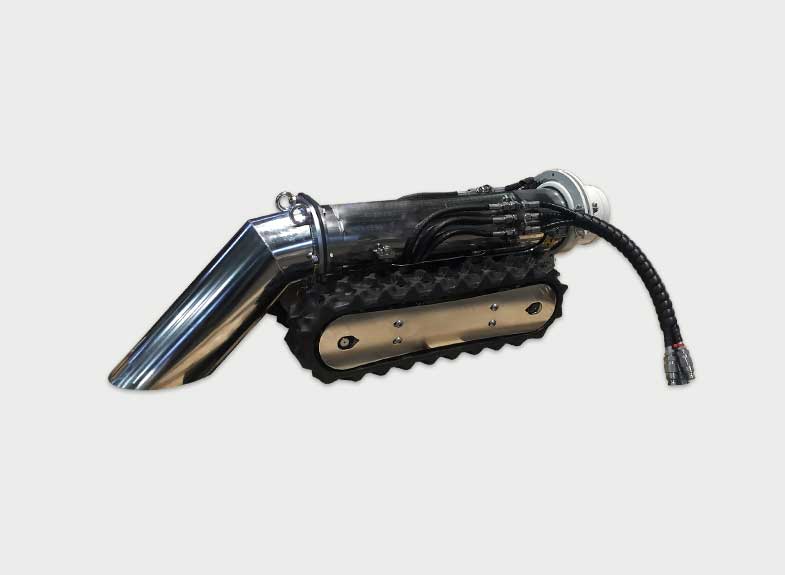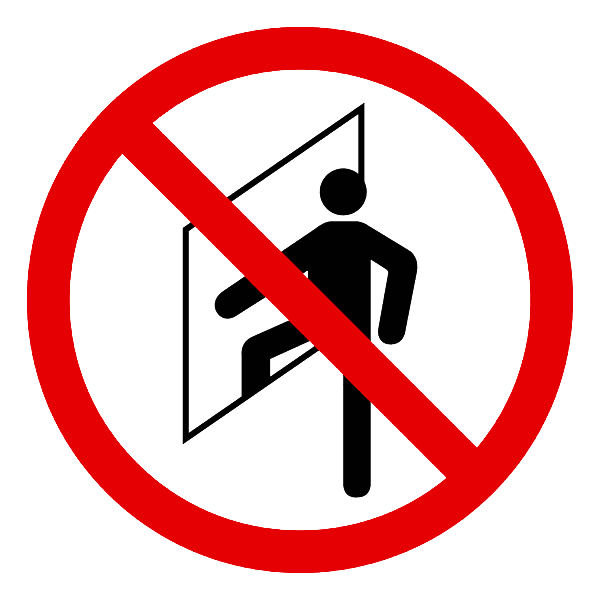 Confined spaces:can be used within confined or hazardous environments, where humans are not normally foreseen.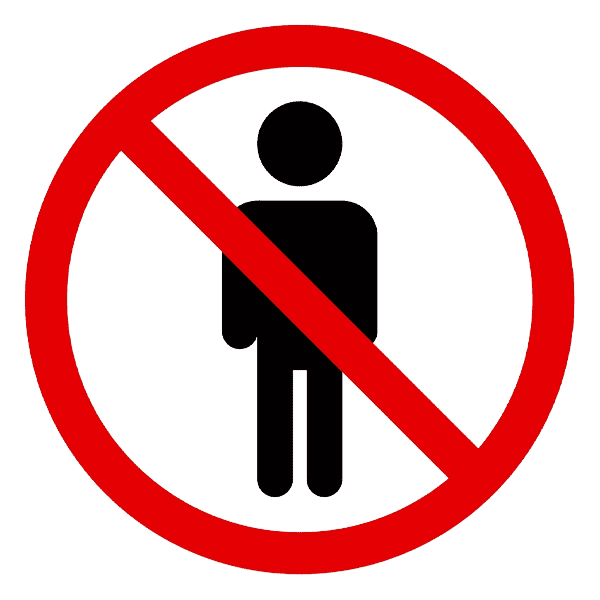 No man entry:the product can be used in areas so narrow that man cannot pass through.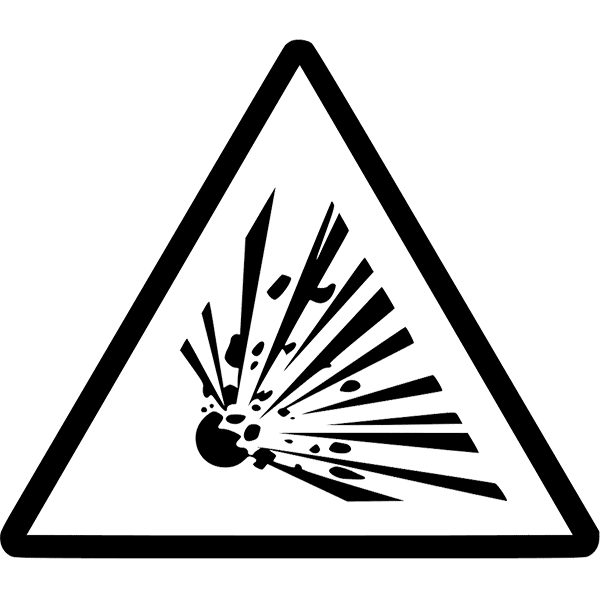 No man risk:the product does not cause explosions or toxic fumes in the working area.
The ideal solution for working in confined spaces, pipelines, industrial plants and mines.
The Lombrico XXS has been designed and created to vacuum all types of sedimented material in pipelines, tunnels, tanks of different sizes, mines and spaces under conveyor belts. The availability of a wide range of front attachments and various remote control solutions make it an essential working tool for an increasingly safe and efficient approach.
Compact dimensions
The robot, with 100 [mm] tube, is 1920 [mm] long and 420 [mm] high is compact and robust
Led lights Atex Zone 0
Led Atex Zone 0 LIL-2 (6W) certified for Atex categories M1, 1G, 1D
Atex Zone 0 Cameras
The KTi-7 Zone 0 Atex camera with IP69K level of protection
Bronze Auger
Non-sparking accessory for safely disintegrating any material
High-pressure nozzles
Adjustable nozzles to facilitate material disintegration
Customised solutions through accessories and remote control systems.
Designed in a modular manner, it is now available with a wide range of optionals that expand its possible uses, making it extremely versatile.
The Lombrico XXS is the natural evolution of the Lombrico S and is able to bring the same high performance of the Lombrico range to the construction site, combining it with agility and great transportability.
– Compact dimensions.
– Reduced manual work.
– Excellent manoeuvrability.
– Time reduction and cost cutting.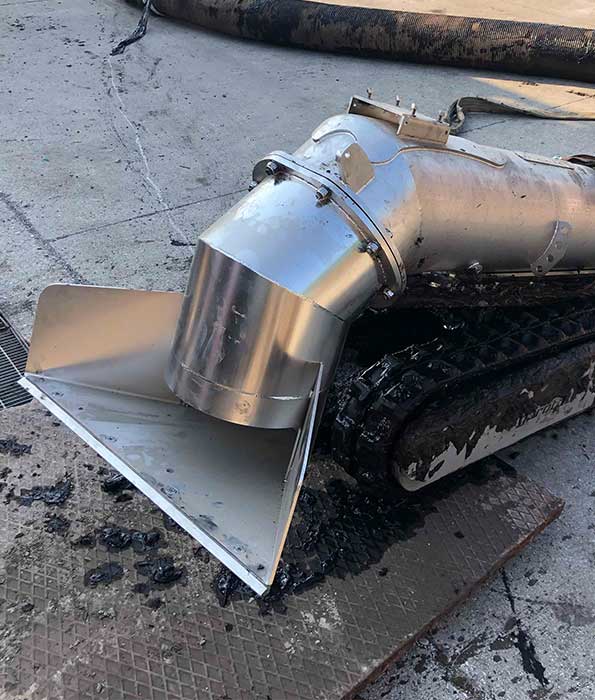 Applications
Gerotto's Mini-Excavator robots are designed starting from the specific characteristics of the site in which they are going to operate
The design and production of accessories, CCTV systems and remote control systems originate from a careful analysis of the operational contexts where they will operate, the logistical constraints and the type of materials to be removed. This allows for high-performance robots, capable of working in multiple production sectors.
Tailor-made configurations according to work area requirements
Lombrico and Associated Equipment is a complete system consisting of a robot, an ATEX Zone 1 control unit (Control Unit) and a hydraulic power unit (Power Unit), which can be combined together according to customer requirements.
Fill in the form to get in touch with our experts: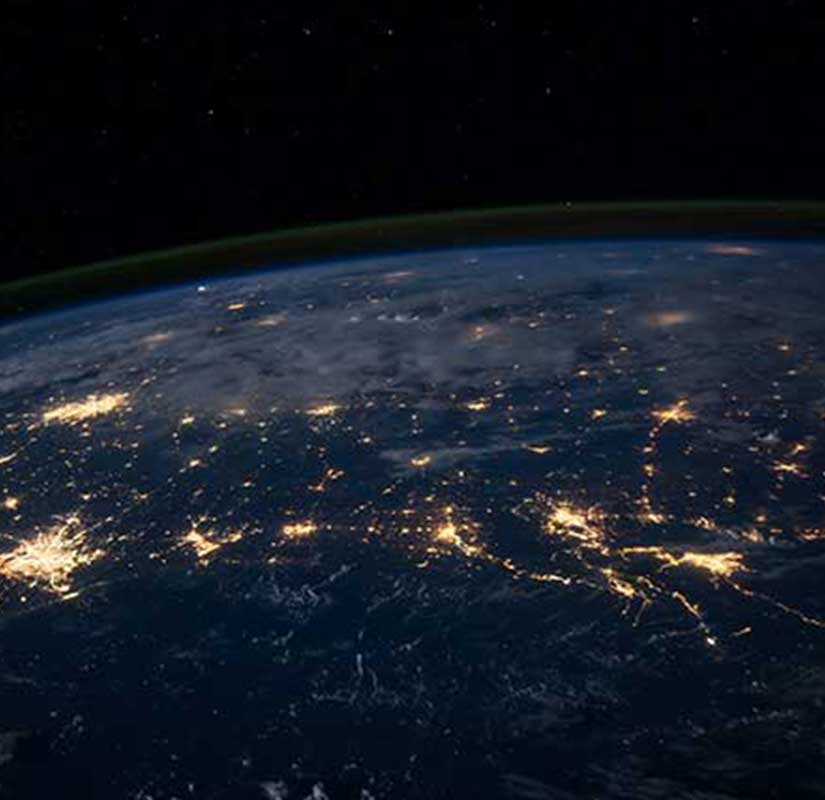 Distributors: Gerotto Robotics
An extensive network of
qualified partners
to be even closer to your needs.
Subscribe to the newsletter to stay updated on the latest news