This mini robot is designed to work in confined spaces and Atex Zone 0 with even smaller access points, up to 400 [mm]/16″ diameter.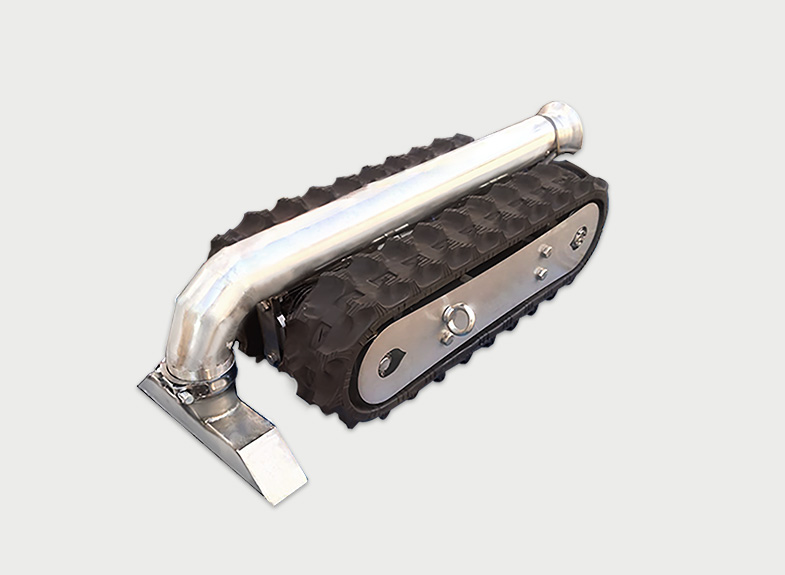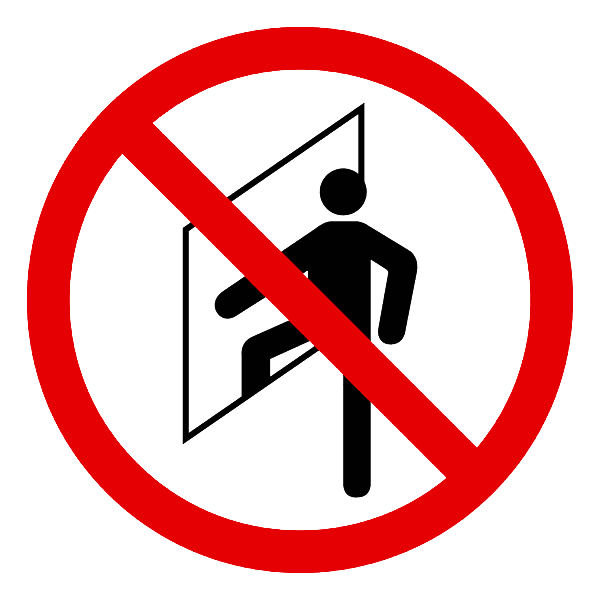 Confined spaces:can be used within confined or hazardous environments, where humans are not normally foreseen.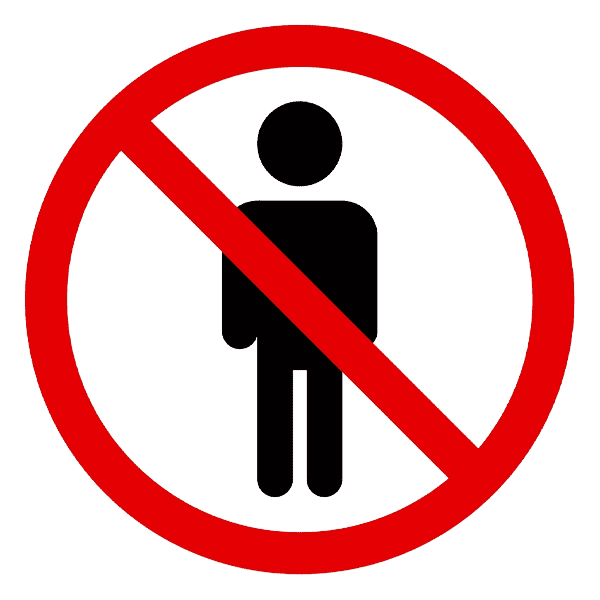 No man entry:the product can be used in areas so narrow that man cannot pass through.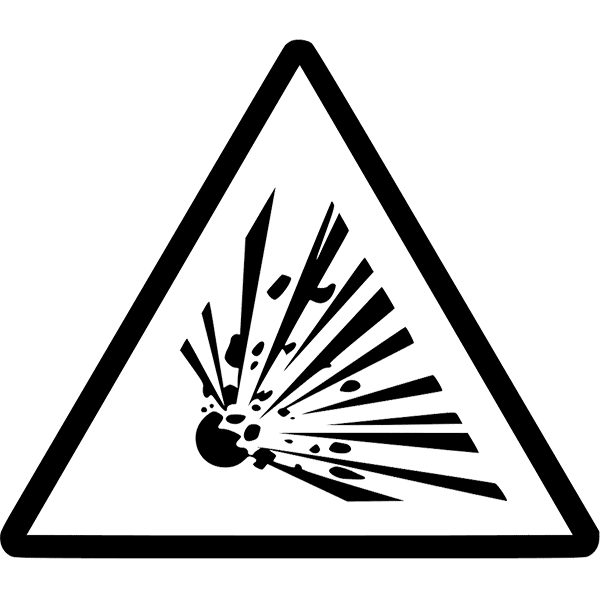 No man risk:the product does not cause explosions or toxic fumes in the working area.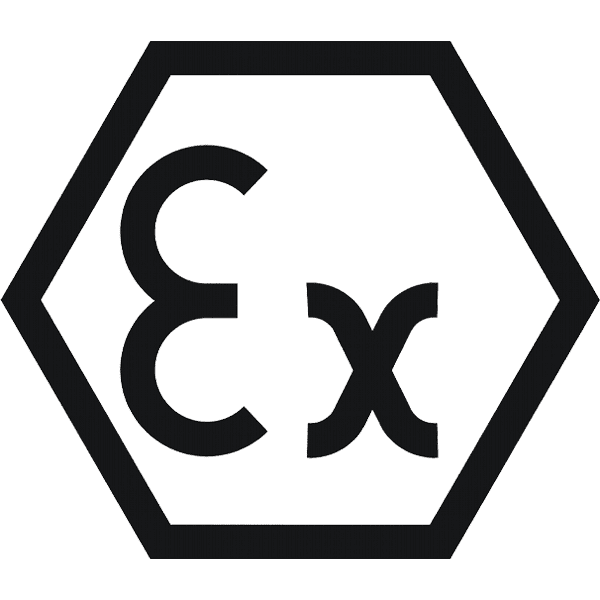 Atex:certified to work in explosion-hazardous areas, according to European ATEX Directive 2014/34/EU.
Efficiency and productivity in a compact and functional design
The tank cleaning robot Lombrico XT Ex-0 is a high-performance robot that, thanks to its small size, is able to work in environments that are difficult to access. The availability of a wide range of accessories also makes it versatile for vacuuming solid and sludge sediments in oil storage tanks inside refineries, terminals, food silos and biogas plants.
Compact dimensions
The robot, with 100 [mm] tube, is 1920 [mm] long and 420 [mm] high is compact and robust
Led Lights Atex Zone 0
LED Atex Zone 0 LIL-2 (6W) certified for Atex categories M1, 1G, 1D
Atex Zone 0 Cameras
The Atex Zone 0 KTi-7 camera with IP69K level of protection
Bronze Auger
Non-sparking accessory for safely breaking up any material
High-pressure nozzles
Directable nozzles to facilitate the disintegration of the material
Lombrico XT Ex-0 is the ideal solution for the periodic maintenance of storage tanks
A completely no-man entry, remotely controlled solution for operating inside storage tanks in refineries, terminals and industrial plants.
Thanks to a wide range of accessories, all Atex zone 0 certified, and the possibility to have different set-ups, it is possible to work in any operating context with high safety and productivity.
Lower cleaning costs
High productivity and reduced downtime
No need for people in Atex Zone 0
Camera and LED system certified Atex Zone 0
No Tank Blanketing process to add inert gases inside a storage tank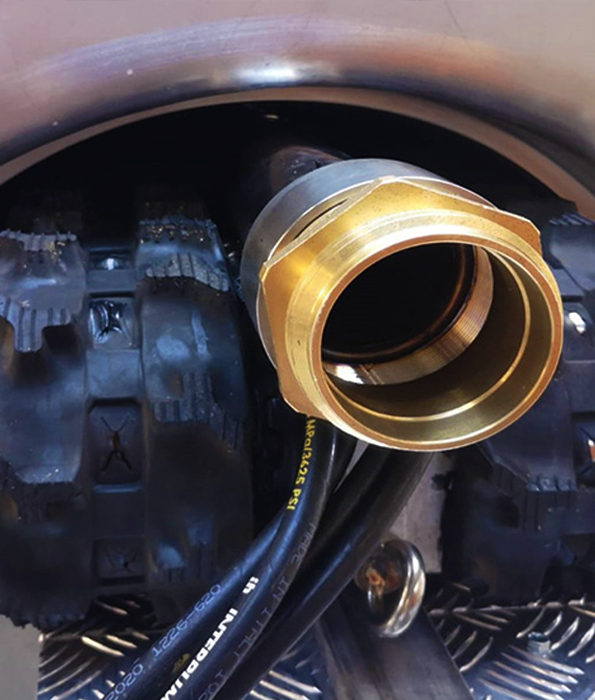 Applications field
Robots are designed with the specific characteristics of the site in mind.
The Lombrico Atex range consists of a series of robots designed specifically for heavy-duty industrial maintenance and cleaning work. The modularity of the system allows great flexibility in terms of Control Unit and Power Unit.
Tailor-made configurations according to work area requirements
Lombrico and Associated Equipment is a complete system consisting of a robot, an ATEX Zone 1 control unit (Control Unit) and a hydraulic power unit (Power Unit), which can be combined together according to customer requirements.
Fill in the form to get in touch with our experts: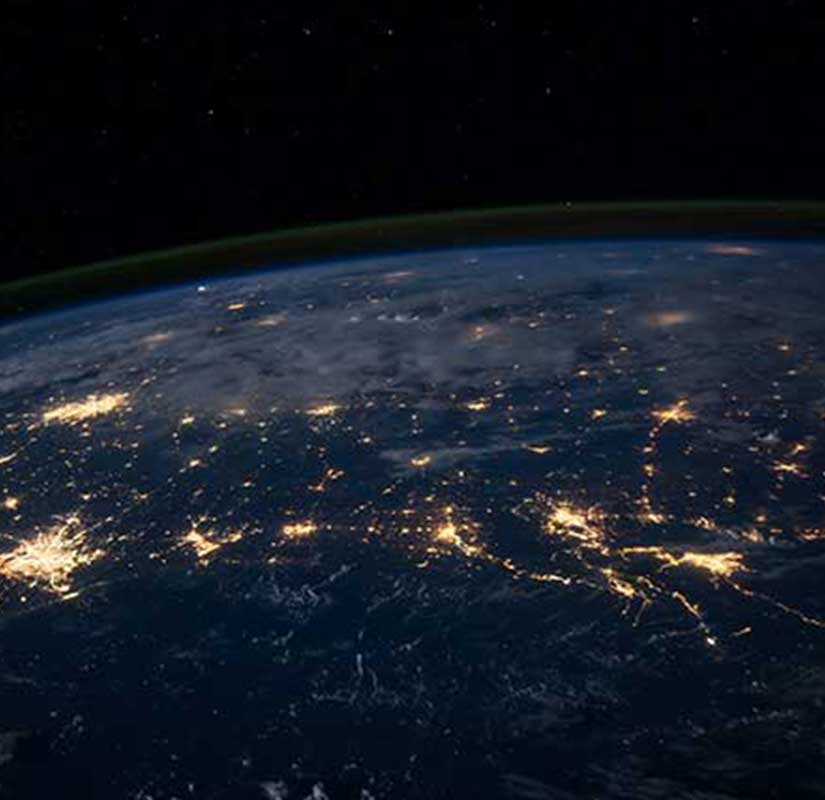 Distributors: Gerotto Robotics
An extensive network of
qualified partners
to be even closer to your needs.
Subscribe to the newsletter to stay updated on the latest news